«Bestie Mensch» – das neue Album des Schweizer Trios Koraktor überzeugt durch ein orchestrales Synthie-Feuerwerk, unterlegt mit drückenden Bass Klängen und schleppenden Gitarrenriffs. Dabei entführt Sänger Gabriel K.
die Zuhörer in die Tiefen der menschlichen Abgründe. Er singt über das Zweifeln, die Selbstzerstörungswut der Menschen
und die verlorenen Momente im Leben. Die Musik gepaart mit der Bassbariton-Stimme fesselt, reisst mit und geht unter
die Haut. Nicht umsonst wurde das Album beim Ur-Label der neuen deutschen Todeskunst veröffentlicht – Danse Macabre.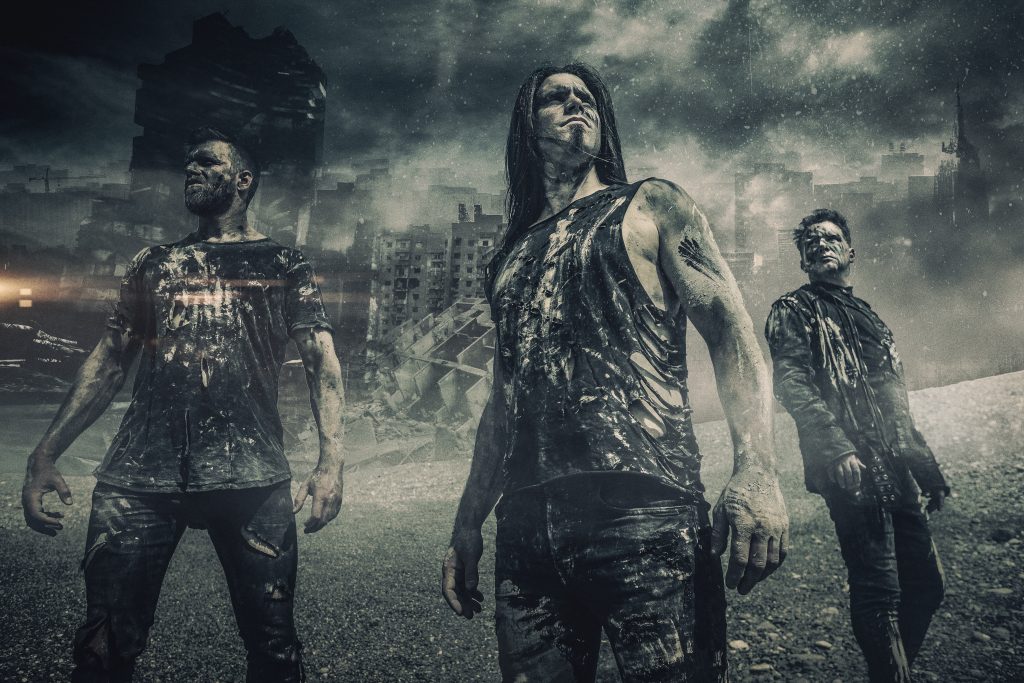 «Bestie Mensch»- the new album unleashed by the Swiss trio Koraktor delivers a first-class orchestral synthesizer firework
with pressing bass undertones and slow guitar riffs. Leadsinger Gabriel K. pulls the listener into the deepest depths of
the human abysm. He sings of doubt, self-destructiveness and lost moments. The somber music paired with his bass
baritone voice is captivating and gets under the listeners skin. No wonder the album has been released by the historic label
of the genre New German Death Art – Danse Macabre.