16 Mai 2023 label Die USA sind Heimat einer neuen Gothic-Rock-Band namens "The Waning Moon", die den markanten Sound der 90er Jahre aufgreift und ihn mit einer frischen, zeitgemäßen Note versieht. Sie hauchen dem nostalgischen Gothic-Rock neues Leben ein, ohne dabei die charakteristischen Elemente zu verlieren, die das Genre so einzigartig machen.
Read more >
15 Mai 2023 label
Ihr neuestes Musikvideo "La Fontaine" zeigt Milicents Vorliebe für den Stil des Cinema Noire. Mit seiner monochromen Ästhetik, den dramatischen Licht- und Schattenspielen und den komplexen Charakteren erweckt das Video die dunkle und melancholische Atmosphäre ihrer Musik zum Leben. Es ist ein visueller Leckerbissen, der die tiefgründigen Gefühle und die dunkle Schönheit, die in der Musik von Milicent verkörpert werden, perfekt widerspiegelt.
Read more >
28 April 2023 label
Heute, 28.4.2023 um 19:00 wird das neue Video von evo-lution, "Vorwärts" auf Youtube veröffentlicht.
Read more >
20 April 2023 label
Das französische Darkwave Projekt Dageist meldet sich mit dem fantastischen, düster-treibenden Track "The Abyss Of Years" zurück und veröffentlicht ein großartiges Video des Regisseurs Christophe Bonamis.

Read more >
19 April 2023 label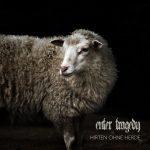 Nachdem ein Jahr lang "HIOBS TRÄNEN" geflossen sind, ist es nun an der Zeit den selbsternannten Hirten endgültig den Rücken zu kehren.
Denn mit "HIRTEN OHNE HERDE" erscheint am 28 April über Danse Macabre Records der zweite Teil der "TRINITAS" Trilogie, welcher ressourcenschonend digital auf allen bekannten Plattformen zu finden sein wird.
Inhaltlich dreht sich, trotz Zeitenwende, weiterhin alles um die Macht der Herrschenden und der damit verbundenen herrschenden Macht.
Musikalisch macht man es sich gewohnt zwischen den Stühlen und auf den Tischen bequem. Für Ordnung und Sauberkeit sorgte hierbei Christian Moos von Spacelab Mixing – audio mixing service.
Read more >
12 April 2023 label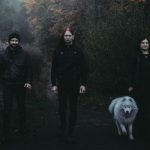 Gegründet zu Beginn der 2000er Jahre, trennten sich die Bandmitglieder kurz nach der Veröffentlichung des Albums "Springtime's Masquerade" von 2009. Gitarrist Schlössi und die damalige Keyboarderin, heute Bassistin und Sängerin Jenna, sind jedoch nun mit einer neuen Besetzung und einem neuen Album zurück.
Read more >
3 April 2023 label
Wir freuen uns, die Coldwave Band Milicent auf Danse Macabre begrüssen zu dürfen. Rechtzeitig zum WGT wird der Release digital und auf Vinyl erscheinen.
Milicent haben ein Video veröffentlicht, um sich den geneigten Hörern vorzustellen

Read more >
13 März 2023 label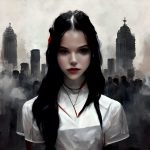 The AI singer Solina Tuuli has made her debut on the Deutsche Alternative Charts (DAC) with her first single "Lost," climbing to number 14 on the charts. Solina Tuuli is a unique singer, as she is an artificial intelligence created by the renowned fathers of the project, Bruno Kramm (Das Ich) and Vasi Vallis (Frozen Plasma).
Read more >