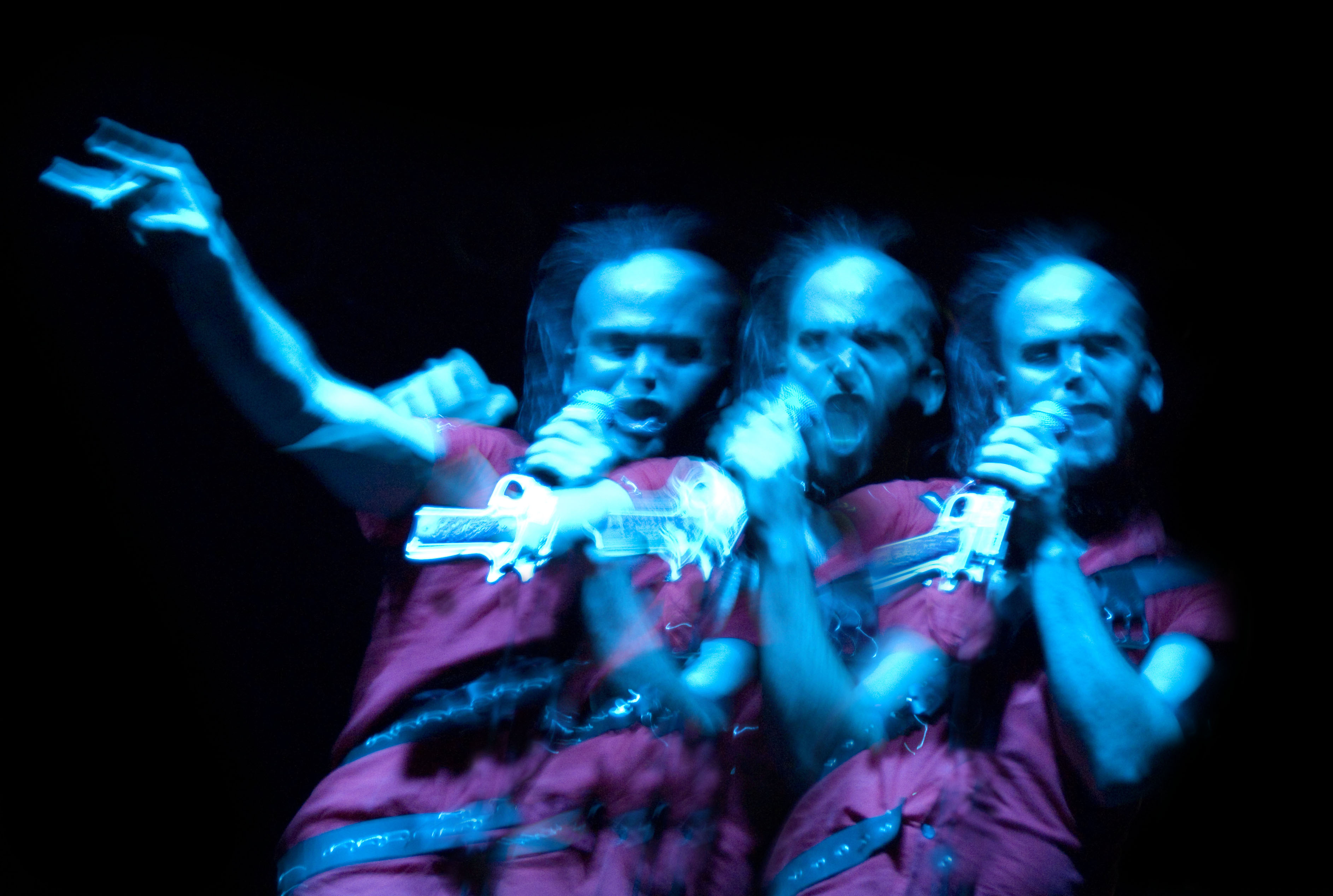 PTYL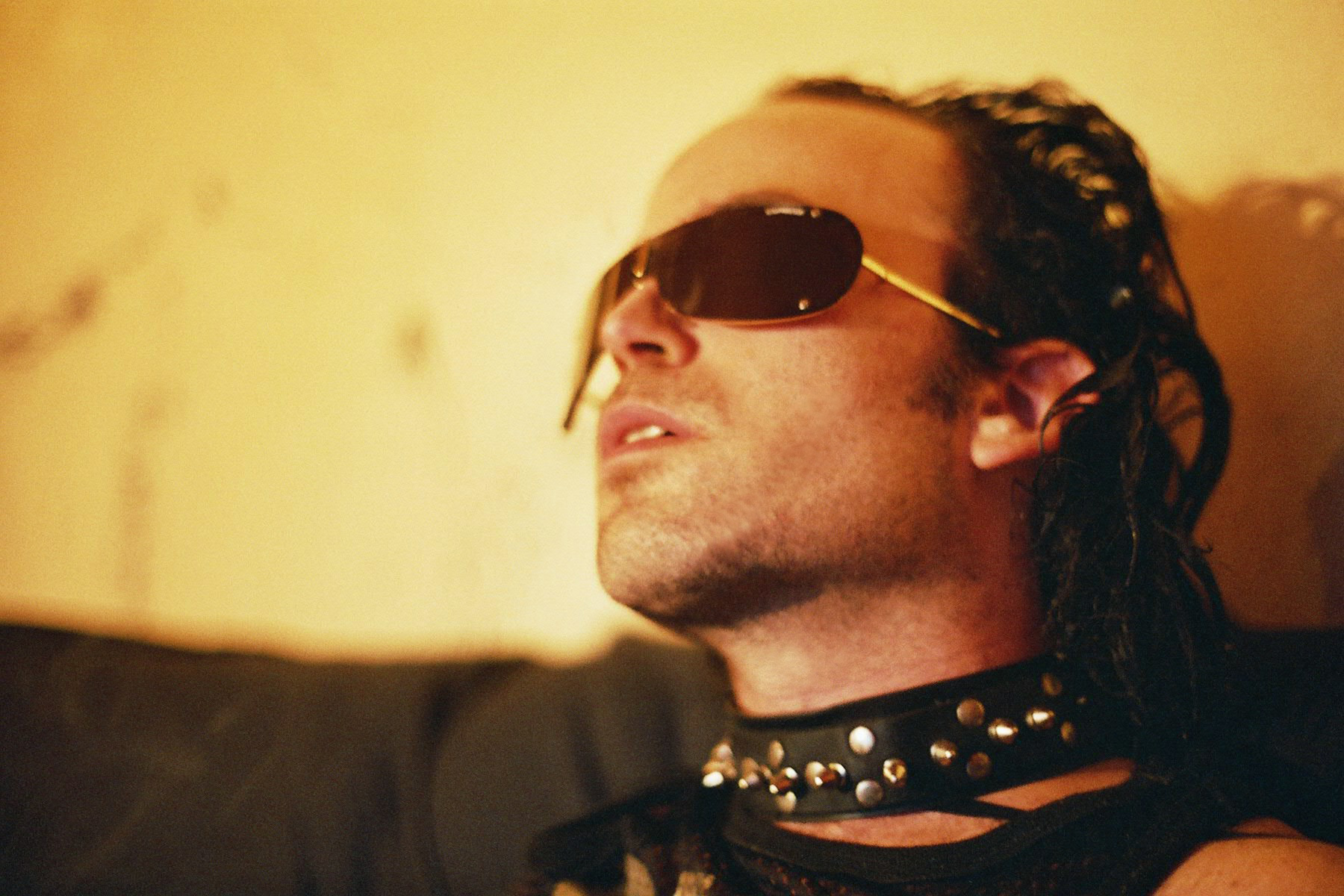 Biography
Als PTYLs Debut, Hell Sounds in Deutschland 2005 erschien, war das Medienecho eindeutig. "Newcomer des Monats", "Electronic Highligh des Jahres" und viele andere Ehrungen wurden dem israelischen Künstler PTYL zuteil. Kein Wunder, denn PTYL verbindet die Dekadenz von Velvet Underground mit der Vielschichtigkeit Skinny Puppies und dem Dekonstruktivismus der Nine Inch Nails.
Der Name ist Konzept: Hebräisch" PTYL" bedeutet Zündschnur und genau diese brennt kurz vor der Detonation.
Das Konzeptwerk ist nichts für schnelle Skipper – Auf PTYL lässt sich der Hörer ein und begleitet den Protagonisten in das pathologische Umfeld von Tel Aviv, einem Ort, an dem jeder jederzeit mit einem Bombenattentat rechnet und die meisten eher bereit sind, ihren arabischen Nachbarn zu töten als ihm die Hand zu reichen. Was die Generation friedlich behüteter Elektroniker im Westen produziert ist Makulatur Angesichts des realen Wahnsinns. Und doch schreibt PTYL auch noch eine 300 Seiten starke philosophische Abhandlung, die Delta Theory, um dem Hörer seine bipolaren Albumgeschichte näher zu bringen.
Das Album Loki ist PTYLs Aufschrei, sein Hass. Seine intellektuelle Wahrheit gegenüber einem Malstrom, der uns hinwegzufegen droht. – Eingebettet in die Metapher des heidnischen Ragnaröks – Aus Sicht eines jüdischen Heiden.
Das Album "V" sind all jene Gefühle und Verletzungen, Empathie und die Liebe gegenüber einer imaginären Geliebten, genannt V. Dieses Album ist ist irrational, verstörend, im fehlt jegliche Struktur, das komplette Gegenteil zu Loki – es ist die Auflösung.
Das Buch "Delta Theory – The Gift of Loki" ist der Versuch all jene gefühlten Brüche mit einer Theorie zu untermauern um Hass und Liebe in Harmonie resonieren zu lassen. Im Internetblog zu den Alben spricht PTYL über jeden Song und erklärt seine Arbeitsweise mit einem simplen Trackerprogramm. Anstelle einer Armada von Software- und Hardwaresynthesizern, Tonstudioeinrichtungen entstehen die klaustrophobischen Werke des PTYL an einem Windows 98 Rechner im DOS Modus an einem Programm des letzten Jahrtausends. Noch Fragen?
The artist
Nationality: israelisch
Resident in: Tel Aviv