SYSTEM NOIRE | Throw the dice EP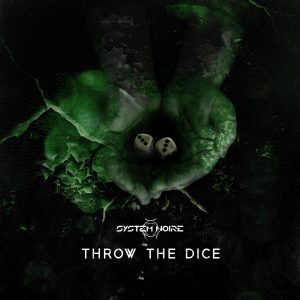 Mit Ihrer"Throw The Dice" EP wird Hannovers Dark Electronic-Trio einmal mehr die Tanzflächen der schwarzen Szene zum Beben bringen!
Auch 2019 stehen System Noire für eingängige, kräftige Beats, sphärische Synth-Sounds und brachiale Vocals.
Neben dem Titeltrack erwartet euch auf dem jüngsten Werk, aus der Soundschmiede um Björn Miethe (Vocals), Daniel Gosewisch (Keys) und dem neuesten Mitglied, Alessa Kreuzkam (Drums), das Feature"Virtual Infected", entstanden in Zusammenarbeit mit CROONA [Menschdefekt / Cynical Existence / Project Rotten] Außerdem haben ALIEN:NATION es sich nicht nehmen lassen dem Titel "Arroja Los Dados",mit spanischen Lyrics, Ihre eigene Handschrift zu verleihen.Abgerundet wird das Ganze mit spannenden Remixen von Reichsfeind, God Module und Desastroes.
Doch damit nicht genug:Zusätzlich zum regulären Digitalrelease wird es eine auf 50 Stück limitierte CD-Version als Digipack inkl. nummerierter Autogrammkarte geben. Diese umfasst insgesamt sogar 13 Stücke, auf der Toal, Acid, Monosapien, Ruined Conflict, Eggvn und Evo-Lution alle Register ziehen!–Ein Muss für alle Electro-Fans