Cosma Nova – Sternenstaub Inc.
Cosma Nova – das suggeriert kosmische Weiten, epische Atmosphären und Zeitlosigkeit. Passender könnte der Name nicht sein für eine Band, die mit zeitlosen Klängen die großen Sinnfragen zurück in die Popkultur bringt. Eine Band, deren Texte sich auf poetische Weise bis hinauf zu den Sternen winden und deren Melodien das Potenzial haben, die Äonen zu überdauern …
Dieser Tage präsentiert das 2013 in Berlin gegründete ambitionierte Viergespann um die gelernte Musical-Sänger Maya Nikolic sein 13-Track-Debütalbum "Sternenstaub Inc.". Dieses vereint Elemente aus Pop, Rock, Indie/Alternative und Gothic zu einem eigenständigen Stil, der u.a. Fans von Silbermond, Silly, Unheilig oder Juli ansprechen kann. Die 13 Songs des Albums bestechen durch große Ohrwurmmelodien, weite Atmosphären und kraftvolle Arrangements zwischen Elektronik, sinfonischer Tiefe und satte Gitarren-Riffs. Versehen wurden die Songs mit deutschen Texten, die unter die Oberfläche des Lebens blicken, die Stimme gegen Missstände erheben und bis hinauf in den Kosmos ragen. Denn Cosma Nova vereinen Pop und Tiefsinn, Radio-Kompatibilität und Rock-Power sowie Eingängigkeit und Nachdenklichkeit zu etwas Neuem; zu einer Mischung, bei der jedermann auf seine Kosten kommt.
Cosma Nova sind bereit, den Planeten zu erobern – sowie natürlich den Kosmos – und freuen sich über alle Menschen, die willens sind, aufmerksam zuzuhören!

Besetzung:
Maya Nikolic – Gesang
Sascha Blach – Bass, Gesang, Keyboards
Ilia Ioffe – Gitarre
Christian Sievers – Schlagzeug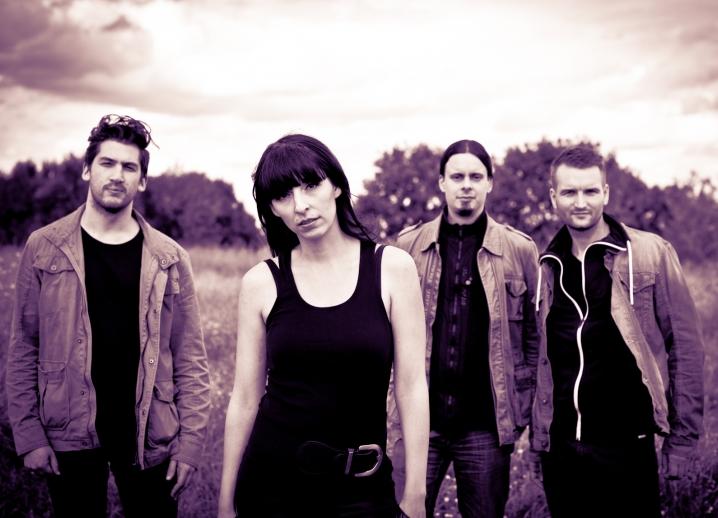 Cosma Nova – the name suggests cosmic worlds, epic atmospheres and timelessness. A name which could hardly be more appropriate for a band, which brings the great questions of existence back into pop culture by using timeless sounds. A band, whose lyrics wind their way up to the galaxy in a very poetic way and whose tunes have the potential to outlast eons…
Currently the Berlin foursome around the trained musical singer Maya Nikolic, founded in 2013, present their 13 track debut album "Sternenstaub Inc." (engl. stardust inc.). It combines elements of pop, rock, indie/alternative and gothic to an independent style, which might target e.g. fans of Silbermond, Silly, Unheilig or Juli. The 13 songs of the album impress with their catchiness, vast atmospheres and powerful arrangements between electronic, symphonic depth and rich guitar riffs. Equipped with German lyrics, the songs look beyond the surface of life, raise their voices against social and political issues and reach way up to the cosmos. Cosma Nova combines pop and profundity of life, radio-compatibility and rock power as well as accessibility and reflectiveness to something new; to a blend, which covers everybody's interests.
Cosma Nova are ready to conquer the planet – as well as the cosmos – and looking forward to people, who are willing to listen attentively!
Members:
Maya Nikolic – Vocals
Sascha Blach – Bass guitar, Backing Vocals, Keyboards
Ilia Ioffe – Guitar
Christian Sievers – Drums