Battle of the Bands Kandidaten Sonorus7 unterzeichnen Plattenvertrag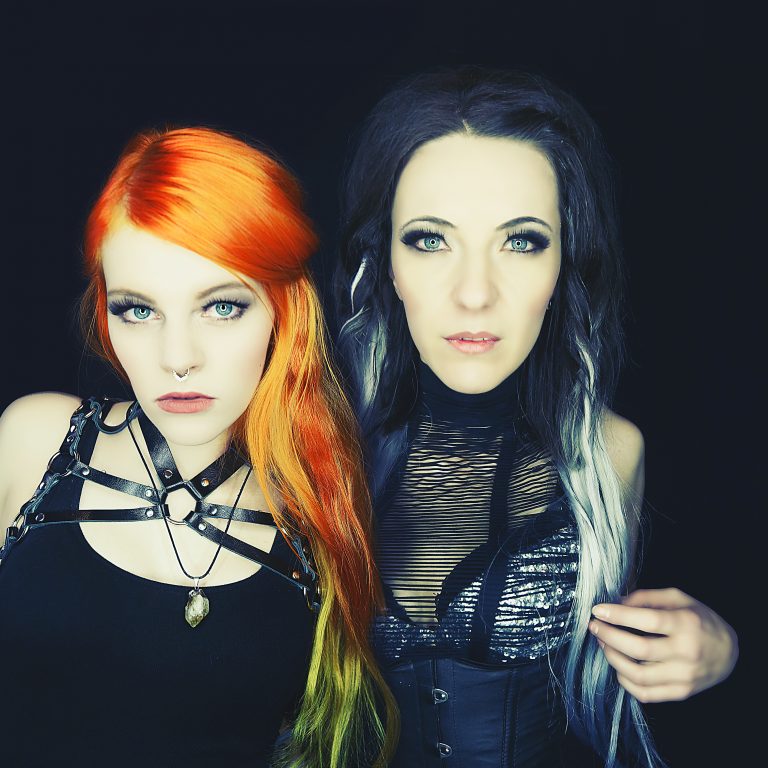 Erst im Januar 2017 fanden sich die beiden Vollblut-Musikerinnen Clodi Korzin und Liss Eulenherz zu einem gemeinsamen Bandprojekt zusammen. Die erste Single "Wasteland" folgte samt Video im Juli 2017 und durch die Teilnahme am "Sonic Seducer Battle of the Bands 2017" wurde nun auch Szene-Papst Bruno Kramm auf die Damen aus Leipzig aufmerksam und holte sie zu Danse Macabre Records.
Anstoß für die rasante Entwicklung der Future Pop Formation aus Leipzig war das Musikvideo zu "Wasteland". Dieses wurde komplett selbst produziert und das in einer Qualität, die ihresgleichen sucht. Nicht von ungefähr – Sängerin Liss Eulenherz ist freie Video- und Fotokünstlerin und hat bereits viele andere Bands aus der Szene vor der Kamera haben dürfen. Das Premier-Stück sorgte bereits für erste Erfolge, mit denen die beiden Sängerrinnen und Keyboarder Daniel anfangs selbst nicht gerechnet hätten. Anfragen von Medienvertretern, Veranstaltern und auch kleineren Labels erreichten Sonorus7.
"Zugeschlagen" haben sie jetzt aber bei dem Angebot von niemand geringerem als Danse Macabre Records. Inhaber Bruno Kramm ("Das Ich") entdeckte die Band im Dezmeber 2017 beim Sonic Seducer Band-Contest "Battle of the Bands", befand das gehörte für tanzbar, äußert eingängig und innovativ und bot dem Trio einen Vertrag an. Sonorus7 unterzeichneten diesen in der vergangenen Woche und nun arbeiten Liss und Clodi eifrig an der ersten Platte, welche noch in der ersten Jahreshälfte 2018 erscheinen soll.
Wer nicht so lange warten möchte, hat bereits im März die Möglichkeit sich live von Sonorus7 zu überzeugen: Am 10. März 2018 spielen sie live in Leipzig (Halle 5) und am 16. März 2018 gemeinsam mit ihren Label-Kollegen "Das Ich" und "Unterschicht" in Zwickau (Club Seilerstraße).
Über Sonorus7
Sonorus7 – das sind die Leipziger Sängerinnen Liss Eulenherz (Intent:Outtake, Project Snowflake), Clodi Korzin (La Magra, Mental Defect) und Keyboarder Daniel Korzin (Mental Defect). Gegründet im Januar 2017, bewegt sich diese junge Formation zwischen tanzbaren, düster-melancholischen Future, Electro und Synthie Pop.