In Mitra Medusa Inri auf Danse Macabre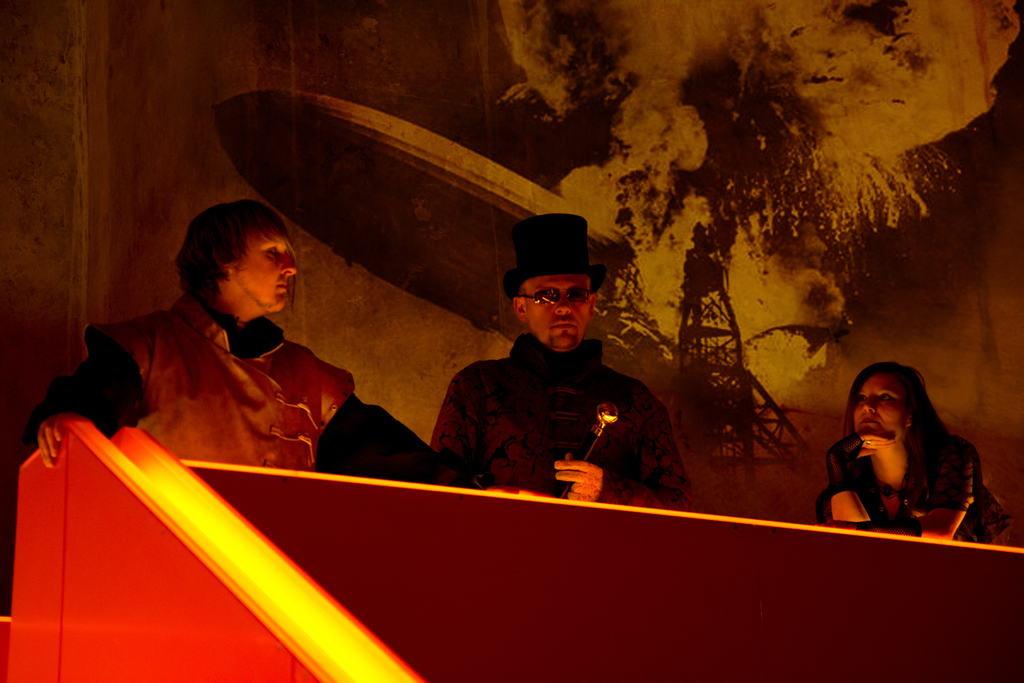 Wir freuen uns, bekannt geben zu dürfen: Die Danse Macabre Labelfamilie hat illustren Zuwachs bekommen, denn In Mitra Medusa Inri haben für ihre kommenden Veröffentlichungen bei uns unterschrieben. Seit den frühen 90ern ist die Darkwaveband für ihre dunkel-epischen Werke bekannt.
Das erste, tiefschwarze Lebenszeichen der neuen Zusammenarbeit wird noch diesen Dezember erscheinen. Wer die Band kennt, kann sich bereits jetzt auf einen opulenten Videoclip zur Coverversion des Tears for Fears Klassikers Shout freuen.
We are excited to announce an new signing: The Darkwave formation In Mitra Medusa Inri, since the early a 90ies a constant to the European Gothic Scene, are releasing their new outcomes at Danse Macabre. First of all in December they will release the coverversion of Tears for Fears classic Shout.
6 November 2014 Bruno Kramm News