14 Februar 2018 label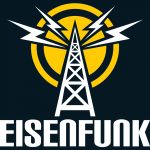 Wie ein Sturm eroberte Eisenfunk die düsteren Tanzflächen und als sich der Nebel senkte, war Cyberelectro der heiße Scheiß in der Szene.
Read more >
29 Januar 2018 label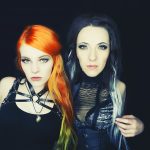 Erst im Januar 2017 fanden sich die beiden Vollblut-Musikerinnen Clodi Korzin und Liss Eulenherz zu einem gemeinsamen Bandprojekt zusammen. Die erste Single "Wasteland" folgte samt Video im Juli 2017 und durch die Teilnahme am "Sonic Seducer Battle of the Bands 2017" wurde nun auch Szene-Papst Bruno Kramm auf die Damen aus Leipzig aufmerksam und holte sie zu Danse Macabre Records.
Read more >