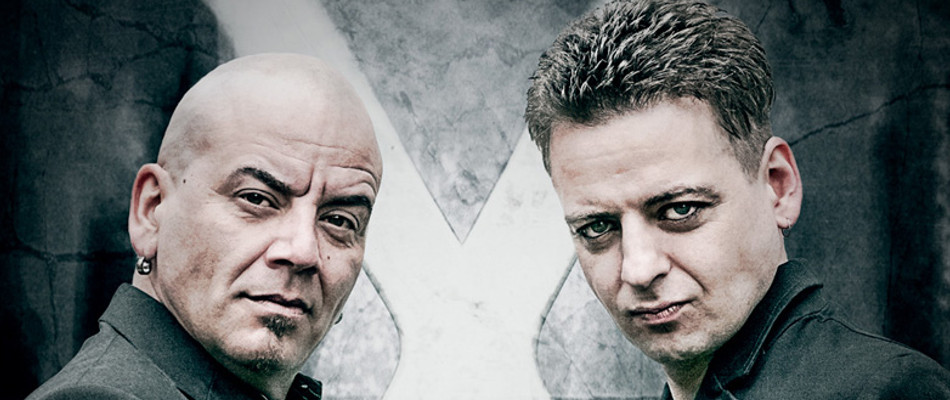 X-in June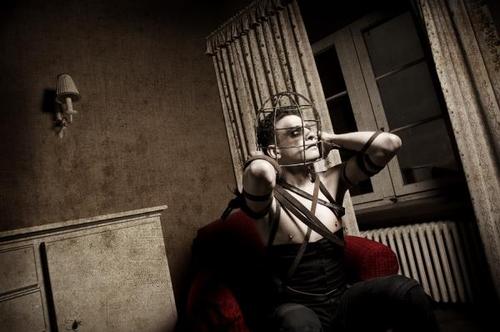 Biography
X-in June ist ein Projekt von Markus Bär, welches im Juni 2011 entstand. Der Musikstil verläuft im Bereich Elektro-Pop und EBM, in dem emotionale Themen und Geschichten verarbeitet werden.
Markus Bär baut auf einer Zeitschiene auf, die bis zum Jahre 1998 zurück greift. Zu dieser Zeit kamen die ersten Veröffentlichungen unter dem Namen "Coy Impact" wie das Album "Interior" zustande (MOS-Records / Trinity-Records).
Coy Impact wurde ins Leben gerufen, um unter dem Einfluss von Bands wie Attrition und Covenant Songs zu schreiben.
2000 entstand das Demo "Mechanical Programme". Der Sound hatte mittlerweile Techno-, bzw. Dark-Trance-Einflüsse. 2001 bis 2002 wurden nur vereinzelt Songs komponiert, da die eigentliche Aufmerksamkeit zur Musik einer parallelen Band gewidmet war. In dieser Band fungierte Markus Bär als Bassist und Sänger. 2003 kamen die ersten Songs für Underground-Computerspiele zustande. Hierfür wurden Soundtracks, Effekt-Sounds und Hintergrundmusik komponiert.
2007 wurde die letzte CD "The New Experience" und eine Maxi "The Broken Sky" von Coy Impact über Media-Records (ZYX-Music) in den Handel gebracht.
Ab 2008 arbeitete Markus Bär mit Lost Area zusammen. In dieser Konstellation erarbeitete man die Alben "Man Machine" und "Memoria". Hierbei fungierte Markus als Leadsänger und Songschreiber, zum Teil auch als Gitarrist (wie z. B. im Remix von Blutengel "Soultaker").
Support-Gigs in der Zeit bei Lost Area für: Project Pitchfork, Human League, Diary of Dreams, Funker Vogt, Kirlian Camera, Staubkind und eine Tour mit Project Pitchfork.
Mit dem neuen Album "The Hall of Truth" von X-in June geht Markus nun konsequent seinen eigenen Weg und präsentiert sein intensivstes, aufwendigstes und persönlichstes Album.
Insgesamt sind 13 Songs vertreten, die in einem Konzept aufgebaut wurden, jedoch mit unterschiedlichen Soundrichtungen die die Gefühlswelten betreten.
Das besagte Konzept erschließt sich alleine durch den Titel des Albums "The Hall of Truth". Erlebtes oder was gerade in der Welt passiert in der Sichtweise von Markus Bär. Dabei geht es auch um Täuschungen, Blendungen und Hintergehen, was jeder mehr oder weniger erfahren musste oder noch wird. Diese Thematik berührt den einen oder anderen Songs stärker oder wird nur indirekt dargestellt. Songs wie "The Devil" oder "Greed" stehen dabei ganz vorn.
Auch auf das Thema zum 21.12.2012 in Bezug auf die Mayas wird auf dem neuen Album eingegangen. Hierfür wurde der Song "Countdown 21" komponiert. Auch wenn die Mayas nicht den Weltuntergang prophezeit haben, geht es im Song um das Ende der Erde, bzw. um einen Neuanfang. Man muss sich einfach durch die Worte und die Musik inspirieren lassen.
Dieses Album wird wieder eine Weiterentwicklung der Laufbahn von Markus Bär bedeuten, die jedoch den Wiedererkennungswert nicht nimmt.
Seit September 2011 gehört ein gewisser Herr Christian Beer zur Band. Er ist bei X-in June ein Live-Performer, sowie für Videoerstellung und Bearbeitung zuständig.
X-in June freut sich unbeschreiblich auf die Veröffentlichung des neuen Albums. Sicherlich kann man nicht alle Menschen auf dieser Welt zufrieden stellen. Jedoch kann man behaupten, dass Markus Bär mit X-in June seinem Stil treu geblieben ist und die Fans nicht enttäuschen wird.
Ein Wiedersehen der Fans ist die Zukunft von X-in June.