Winterhart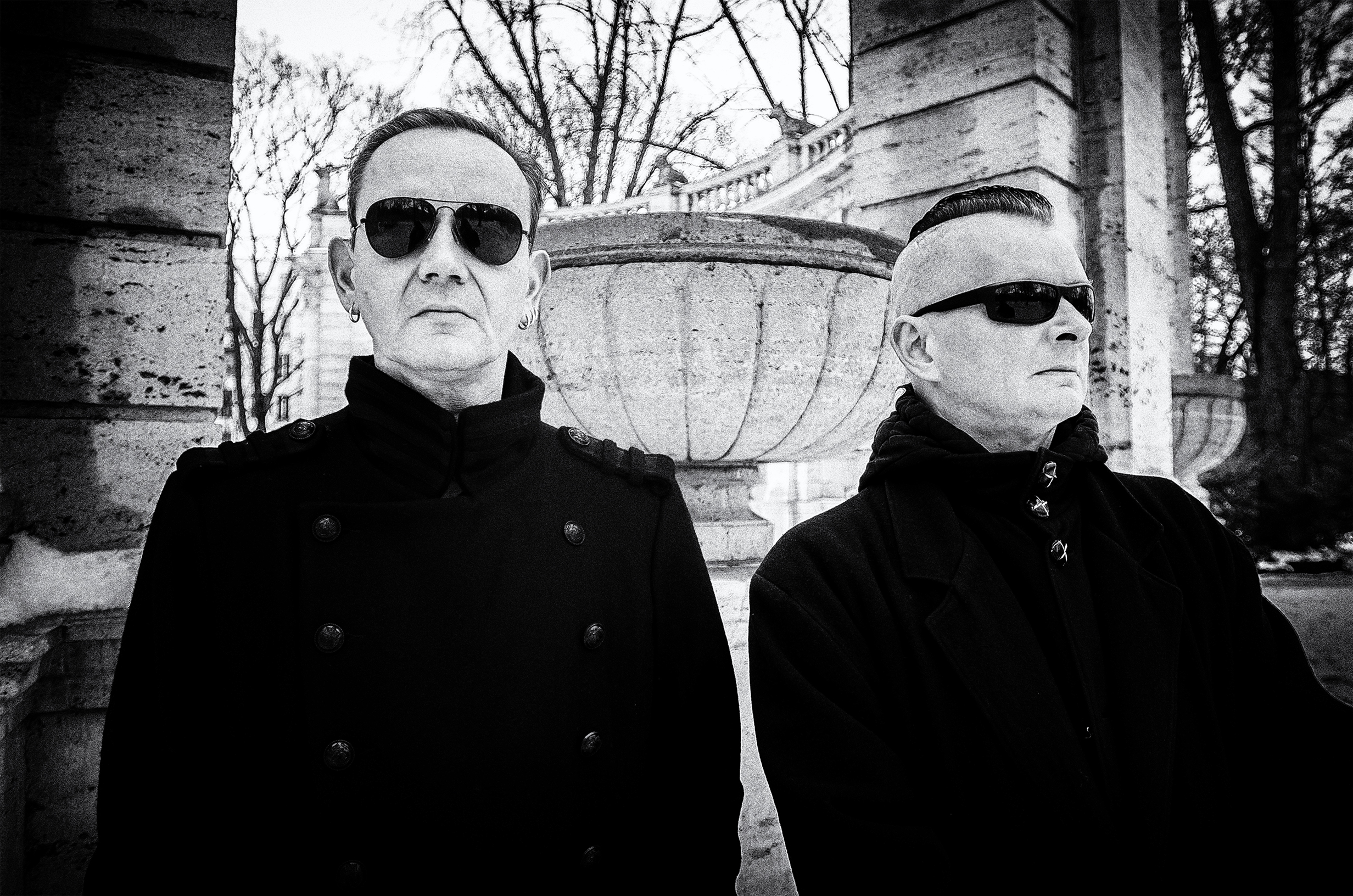 Biography
Das 2015 gegründete Projekt "Winterhart", bestehend aus Falgalas und Wagner, veröffentlichte im Herbst 2015 ihr Debüt "Time doesn't Wait".
Da dieses Album ausschließlich online erhältlich ist, entschied sich das Duo den Nachfolger "Ryk of Glory" auch als CD bei "Danse Macabre" zu veröffentlichen.
Falgalas, auch bekannt als Livekeyboarder bei Dance or Die, wirkte ebenso als Komponist und Produzent bei der Hellelectro Formation "Agonoize" mit.
Sein früheres Projekt "Nigra Nebula" entstand bereits in den 90ern.
Ebenso produziert er Bands wie "Adivarius und HeiJack".
Wagner, der Sänger von Dance or Die entschied sich ein neues Projekt mit seinem Kollegen zu gründen.
Winterhart war somit geboren.
Beeinflusst von Neo Folk und Martial Industrial, sowie Darkwave und Klassik entstand ein monumentales Gesamtkunstwerk. Ebenso sind Einflüsse aus Cinemascope Filmen wie Ben Hur oder Quo vadis deutlich zu vernehmen.
Die fast ausschließlich elektronischen Songs wurden von Gastmusikern und Wagners Akustik Gitarren ergänzt.
Paul Schwingenschloegel ( Falco ): Keyboard
Arno Koch ( Belamie ): Bass
Chris L. ( Agonoize ): Backings
Jacky ( HeiJack ): Backings
Jean Nett: Backings
Inhaltlich ging es dem Texter Wagner um Themen der Geschichte, um Krieg Vertreibung und religiösen Irrsinn. Rom, die Kreuzzüge so wie der Imperialismus aber auch biblische Themen sind vorherrschend.
Das Artwork orientiert sich am Klassizismus und an der Romantik. Fotos und Videos zeigen eine Reise durch monumentale Baukunst und Naturerlebnissen.
The project "Winterhart" by Falgalas and Wagner published their first album in October 2015.
Just because the album is only available online the musicians decided to release the follower "Ryk of Glory" also as a CD on Danse Macabre Records.
Falgalas well known as the live Keyboarder of Dance or Die wrote Songs and worked as a producer for the Hellectro formation "Agonoize".
Former projects such as "Nigra Nebula" he released in the 90′ s. Today he is producing bands like "Adivarius and HeiJack".
Wagner the Singer of Dance or Die decided to create a new project with his bandmate and Winterhart was born.
Influenced by Neofolk, Martial Industrial, Dark Wave and Classic the musicians created a monumental Artwork.
The old Cinemascope films like Ben Hur and Quo Vadis also had a great influence on their compositions.
The pure electronic songs were added by acousticguitars and guest musicians.
Arno Koch ( Belamie ): Bass
Paul Schwingenschloegel ( Falco ): Keyboards
Chris L ( Agonize ): Backings
Jacky ( HeiJack ): Bakings
Jean Nett: Backings
The lyrics by Wagner consider themes of history like Rome, the Crusade and Imperialism, about war and expulsion. Also stories from the Bible to proof the ever returning historic events.
The artwork is influenced by Classicism and Romantic a picturesque travel through monumental arcitecture and nature.
The artist
Nationality: deutsch
Resident in: Berlin