Hell-O-Matic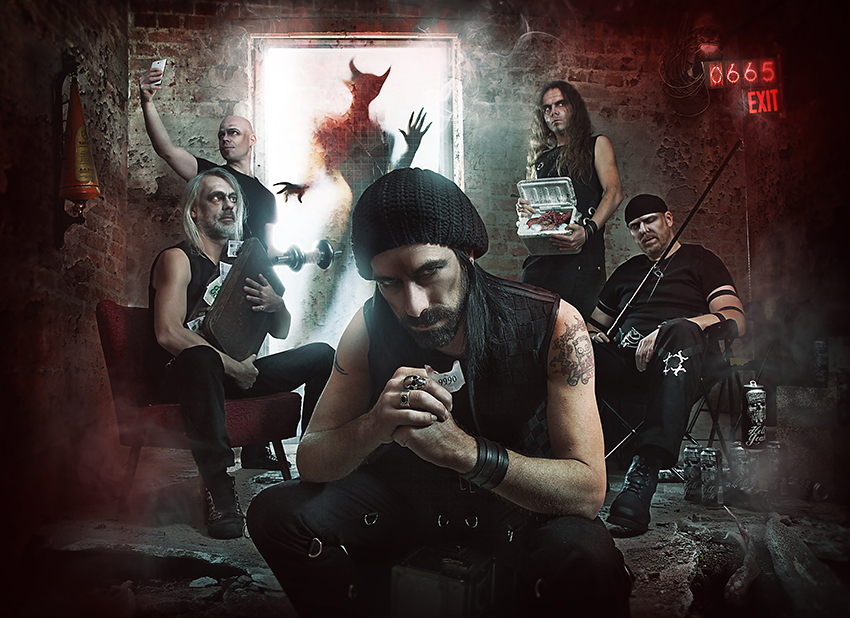 Biography
… ach, sieh mal einer an … sie haben die Hölle im Namen? Ist HELL-O-MATIC die nächste 'böse' Band, die einen mit Untoten und Geisterbahnvisionen verschrecken und aus der Reserve locken will? Weit gefehlt! Hier sind Veteranen am Werk … und das merkt man: Catchy Riffs, unbarmherzige Drums, stampfende Sequenzer, authentische Vocals – alles vorhanden, um einen Saal in Kleinteile zu zerlegen. Doch was unterscheidet HELL-O-MATIC von anderen Bands? Schon beim ersten Hören ist man sich sicher – die schweißtreibenden Beats, der Sex-Appeal – nichts davon ist aufgesetzt, nichts davon designed. Nur fünf Maniacs, die sich zusammengefunden haben, um an etwas zu arbeiten, was sie selber als 'Scary Metal' bezeichnen. Isoliert vom Rest des alltäglichen Rock'n'Roll-Geschehens sind die Zutaten dirty VHS-Kassetten mit längst vergessenen Video Nasties, ein paar Instrumente und der Wille, einen neuen, einen ultimativen Sound zu kreieren. Hart, lässig, unbarmherzig und ironisch. Mit einem Augenzwinkern, das vielen anderen so oft zu fehlen scheint.
… well, take a look… they got "hell" in their name? Is HELL-O-MATIC the next 'evil' Band, that wants to scare and open out on us with the undead and ghost train visions? Not even close! Here are Vetarans at work… and it shows: catchy riffs, merciless drums, stomping sequencers, authentic vocals – everything's there, to crash an auditorium into pieces. But what makes HELL-O-MATIC different from other Bands? While listening to the first tunes you're already certain – the diaphoretic beats, the sex appeal – none of it is put-on, nothing's designed.
Just five maniacs, that got together, to work on something, they call 'Scary Metal'!
Isolated from the everyday Rock'n'Roll-scenery, their ingredients are long forgotten nasty and dirty VHS cassettes, a couple of instuments and the will to create a new, ultimate Sound. Hard, casual,ruthless and ironic. With a wink, that many others seem to be missing.
Booking
Agency: Anubis
Phone: +49 30 97994858
Email: anubis@anubisartistservice.com
The artist
Nationality: deutsch
Resident in: Trier