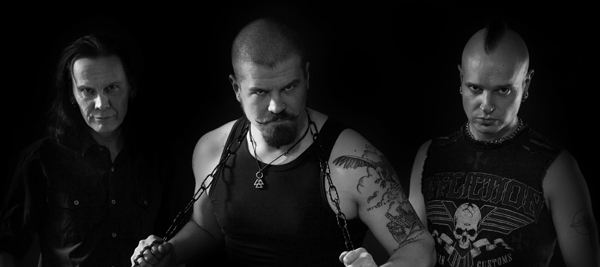 ErilaZ
Biography
ErilaZ's music simultaneously embraces violent, grandiose and beautiful atmospheres. Mixing Industrial Metal with EBM and Electro, the band was originally founded as a one-man project already in 2005.
Today ErilaZ is a full-fledged band. ErilaZ consists of two members of the former Finnish Industrial EBM act Kuroshio Current and one of the most widely known Finnish DJ's, two time global Hard Dance awards winner, Proteus.
ErilaZ has been previously featured on Downtown Metal compilation and with remixes on Finnish Beati Mortui's and Kuroshio's albums. Our latest remix is featured on the US based Powermouth's debut EP.
'First of the Vortices' contains three ErilaZ songs and a remix from Sg.7, better known as Spellgoth from bands such as Turmion Kätilöt, Horna & Slave's mask.
ErilaZ has played in many local events and festivals in Finland and in Estonia ranging from 50 to 1000 people with some of the big names in the genre, such as Hocico, Hanzel und Gretyl and Diary of Dreams.
— german version —
ErilaZ's Musik verknotet simultan Gewalt und großartig angelegte, schöne Atmosphären.
Sie mischen Industrial Metal mit EBM und Electro.
Das Bandprojekt startete bereits 2005 als Soloprojekt und wuchs bis heute zu einer kompletten Band heran.
ErilaZ wurden bereits auf der Downtown Metal compilation gefeatured und mit Remixen auf den Alben von
Beati Mortui und Kuroshino. Ihr letzter Remix befindet sich auf der Debut-EP der US-amerikanischen Acts Powermouth.
'First of the Vortices' beinhaltet drei ErilaZ Songs und einem Remix von Sg.7, besser bekannt als Spellgoth von Bands wie Turmion Kätilöt, Horna und Slave's Mask.
ErilaZ spielten bereits auf vielen lokalen Events und Festivals in Finnland und Estland mit Bands wie Hocico, Hanzel und Gretyl oder Diary of Dreams.