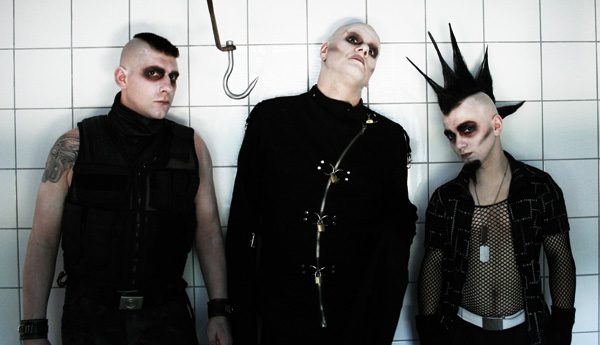 Eisenfunk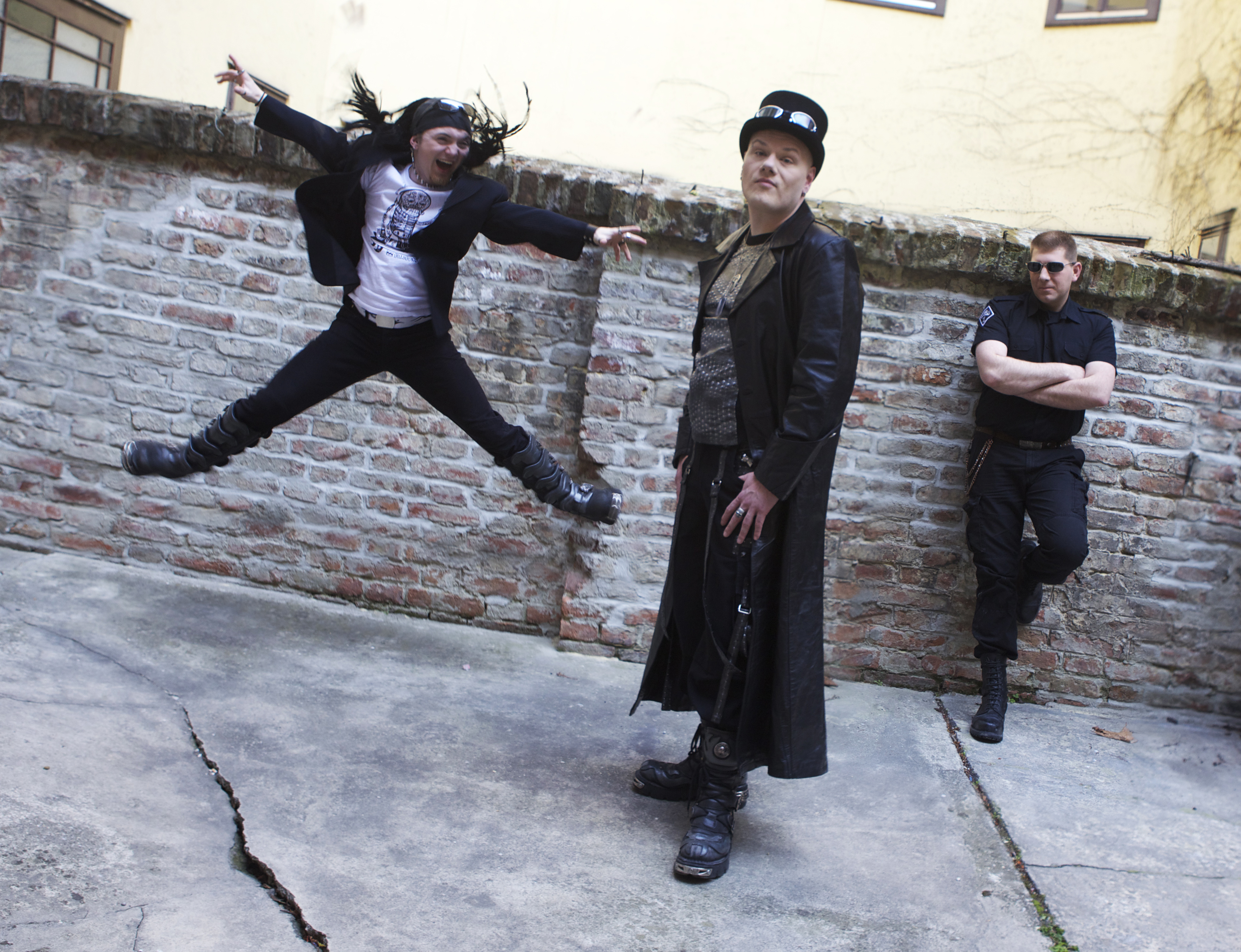 Biography
EISENFUNK – ein hart klingender Name, der die Art der Musik genau auf den Punkt bringt. Hier verschmelzen harte elektronische und Industrialbeats sowie viele Noise-Elemente mit melodiösen Leadsounds und feinen Harmonien. Abgerundet wird der Sound durch die prägnante Stimme von Sänger Michael Mayer, der das Projekt Anfang 2006 ins Leben rief.
Ende 2006 wurde das erste Studioalbum "Funkferngesteuert" fertig gestellt und nach der Vertragsunterzeichnung bei "Biohazzard Records" als Web EP veröffentlicht. Im Jahreswechsel 2006/2007 erweiterte sich Eisenfunk um Arthur Stauder (eDrums) und Toni Schulz (Keyboard und Samples). Im Oktober 2007 veröffentlichten Eisenfunk – nun als Trio – die gleichnamige CD "Eisenfunk".
Propaganda braucht nur drei Dinge um wirksam zu werden: eine Idee, Menschen und Massenmedien. Wer glaubt, dass wir ohne Propaganda leben und alles konsumiert, das die Medien uns bieten, ist auch nur "Funkferngesteuert".
Das Album "Eisenfunk" beinhaltet viele Stücke aus "Funkferngesteuert" in neuen Versionen sowie den Clubhit "Paranoid", die Bandhymne "Eisenfunk" und die hochauflösende Version des "Duck an Cover"-Videoclips. Es ist keine feste Thematik verarbeitet, das Album soll in erster Linie Spaß machen und zum tanzen einladen. Die CD wurde von den "Danse Macabre" Studios neu gemastert und ist in jeder Hinsicht ein Fest für Augen und Ohren.
EISENFUNK are a industrial trio whose 2007 self-titled album proved popular within Germany's alternative music scene, well placed in german DAC charts. Originally founded in 2006 as a solo project by singer/producer Michael Mayer, EISENFUNK made their recording debut in 2007 with the album EISENFUNK on the Danse Macabre sublabel Biohazzard Records. Following this initial release, Mayer recruited Arthur (electronic drums) and Toni (keyboards, samples) to join the band and proceeded as a trio. Released in October 2007 as EISENFUNK, the new album steadily grew in popularity, ultimately climbing to number two on the German alternative albums chart in March 2008. Around this same time, they released the limited-edition EP 300 (2008), comprised primarily of remixes.
Becoming a leading member of the german industrial scene, the bavarian trio released the next CD in 2009, that was named "Schmerzfrequenz". As with every release before, this one climbed into high DAC rankings too and opened the band the way to european fans. In this time, videos became a central position not only in their performance. In 2010 EISENFUNK released their masterpiece. With 8BIT, the band played computer games in everyones heart and collected fans all over the world. Now, 5 years after founding the band, the munich guys are preparing the birthday celebration with "PENTAFUNK", the 5th release in five years.