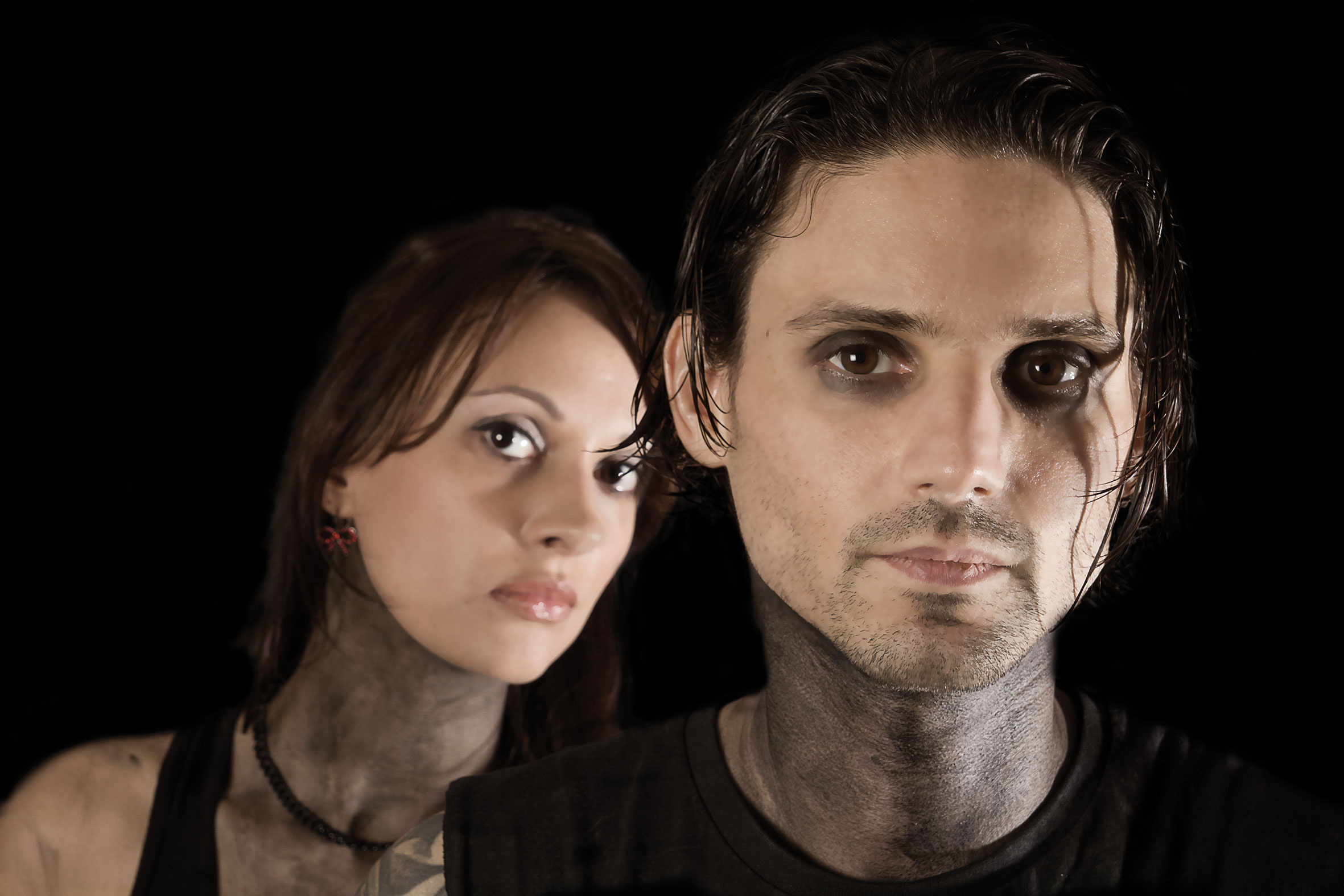 Chemical Sweet Kid
Biography
Wenn Christian Death zusammen mit Marilyn Manson ein Electro-Projekt hätten, es würde wahrscheinlich klingen wie Chemical Sweet Kid.
Seit 2008 ist Chemical Sweet Kid ein Teil des dunklen und tanzenden Universums.
Möchte man die Musik von Chemical Sweet Kid kurz beschreiben, so wäre diese Definition wohl die treffendste: Energiegeladene Songs, düster und melodisch zugleich, gepaart mit verzerrten Beats in einem tristen Soundgewand. Die Stimme von Sänger Julien Kidam harmoniert hierbei perfekt. Manchmal aggressiv und manchmal ruhig, aber immer mit der nötigen Kraft und Authentizität.
Nach ihrem 2011 erschienenen Debütalbum Tears Of Pain, veröffentlichte das deutsche Label Danse Macabre im Jahr 2012 das zweite Album von Chemical Sweet Kid namens Broken Wings. Auf diesem Album hielten zum Electro-Sound erstmals brachiale Gitarren-Riffs Einzug und prägten somit 13 überzeugende Songs des Industrial Dark Electro Rock. Von einigen Songs beider Alben folgte im Anschluss ein digitales Remix-Album, welches die Band zum freien Download anbot.
Auch live wissen Chemical Sweet Kid das Publikum zu überzeugen und mitzureißen. Extrem energiegeladen agiert die Band um Sänger Julien Kidam auf der Bühne und verwandelt jede Location wahrlich in einen Hexenkessel.
So unterstützten Chemical Sweet Kid als Support bereits Bands wie Hocico, The Young Gods oder Punish Yourself und bereicherten Festival-Lineups wie etwa das Dark Munich Festival, Dark Castle Festival, Donkey Rock Festival usw.
Insofern ist es nicht verwunderlich, dass bereits die wichtigsten Musikmagazine der europäischen Szene (Zillo, Sonic Seducer, Orkus usw.) auf Chemical Sweet Kid aufmerksam wurden und nur positiv über deren Musik zu berichten wussten. Unterstützung erhielt die Band ebenfalls durch den Hersteller der T-Shirt-Marke HYRAW Clothing. Derzeit arbeiten Chemical Sweet Kid bereits wieder im Studio an ihrem dritten Album, welches 2015 und inklusive zwei Videoclips erscheinen wird.
Es bleibt also weiter spannend um die Industrial Dark Electro Rock-Sensation aus Frankreich …Chemical Sweet Kid!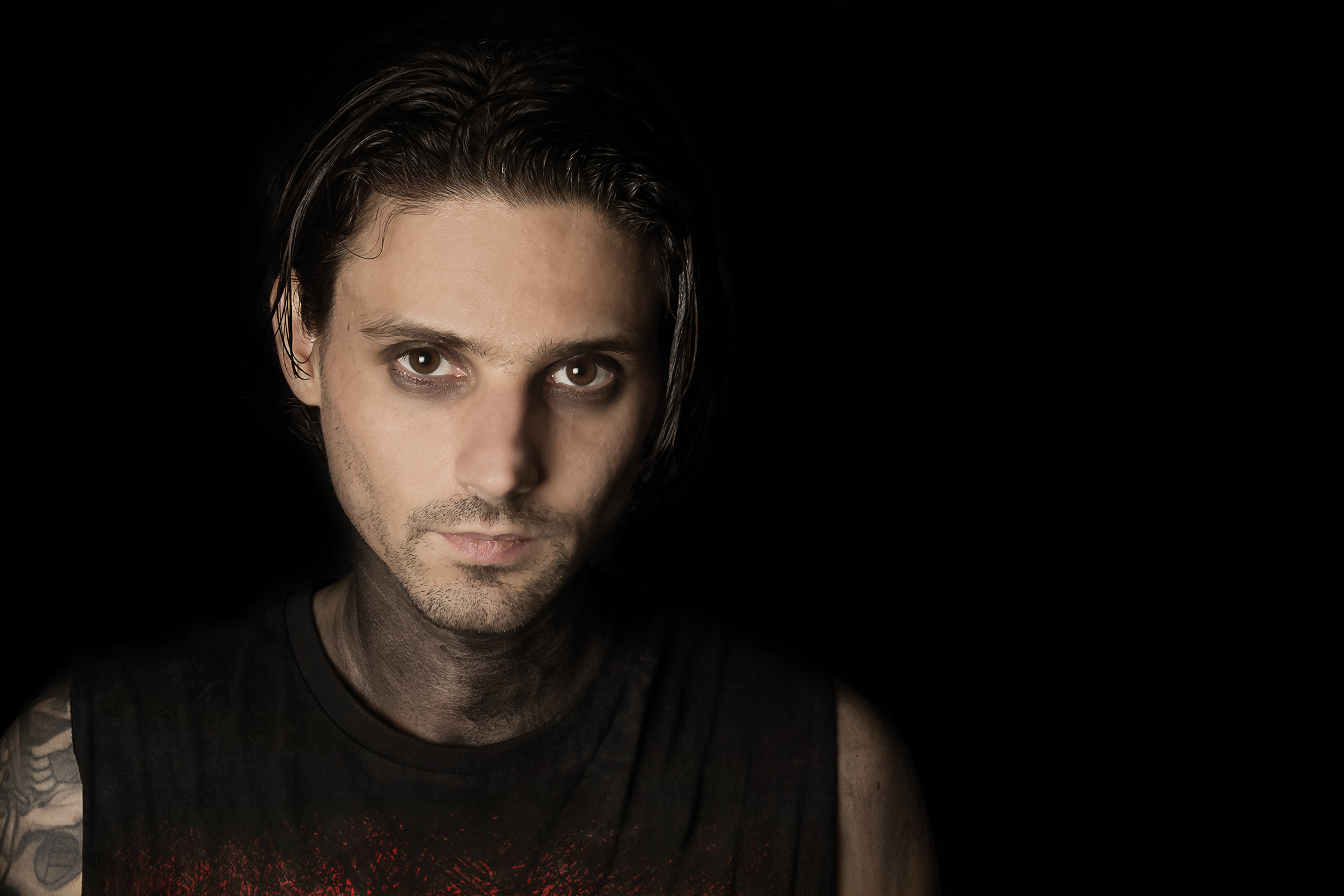 If Christian Death and Marilyn Manson had an electro project together, it would probably sounds like Chemical Sweet Kid. Since 2008, the band evolves in a dark and dancing universe. Gloomy and melodic at the same time, the power of the songs comes with a dreary atmosphere and distorted beats, all of this cradled by the voice of Julien Kidam, sometimes aggressive, sometimes quiet, but always angry and obscure.
After their first album Tears Of Pain in 2011, the german label Danse Macabre released Broken Wings in 2012. In this second album, the electro is violently merging with sounds close to the guitars riffs all along the 13 songs of an industrial dark electro rock. Each of these albums were followed by some free digital remixes albums.
The band really expresses itself with energetic shows on stage and after having performed hundreds gigs and having been reviewed and interviewed in the most important magazines and websites of the alternative european scene (Zillo, Sonic Seducer, Orkus,…), Chemical Sweet Kid is endorsed since april 2014 by the T-Shirt brand HYRAW Clothing. All this has allowed CSK to support bands such as Hocico, The Young Gods, Punish Yourself and to perfom at festivals like Dark Munich Festival, Dark Castle Festival, Donkey Rock Festival. Developing their unique sound, CSK has now completed his third album that will be released in 2015, coming with none the less than two videoclips. Stay tuned, you have not heard the last of Chemical Sweet Kid!
The artist
Nationality: France